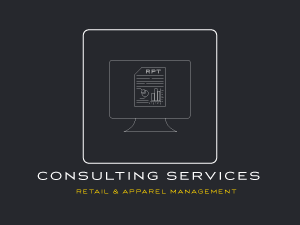 Apparel Retail and Wholesale Consulting Management Services by MVFA

MVFA offers apparel retail and wholesale consulting services within the Canadian, North American and overseas Asian market.
Systems Development & Project Management for your apparel business, fashion line
Merchandise Planning, Marketing & Sales Analysis  
Retail Report Development 
Post Mortem Analysis & Financial Reporting 
Review of Sales & Product Performance Analysis & Reporting  
Planning, Product Flow, and Forecasting
Brand & Product Development Consulting Services for Apparel and Fashion

Brand management (Brand Development & Design Services)
Trend & Market Research
Seasonal Product Road Map
Apparel Calendar & Product Cycle Planning
Private Label Partnership (Full Vertical integration)
Licensee (Hands free, you simply collect Royalties)
Brand Profile Development
FOB or LDP Import Partnership
Pricing is based on per-project basis by contractual engagement, we can work on-site or off-site, independently or integrated as part of your team. Please contact the MVFA team at info@mvfa.ca for a free assessment of your project or consulting requirements. Our office is based in Toronto, Canada, however we welcome remote and global clientele.